P.A. Systems & Lighting Hire Call us NOW 02 9565-1123
Great Value Systems! Compact! Punchy! Easy to Operate!
We have a range of new "cash and carry" P.A. packages for hire. We cater for any gig !!! Cased up and ready to go. Ranging from 150 watts to 1000 watts. Complete with microphones, stands and leads. For a professional look, all systems come with speaker stands.
Call us NOW to discuss your special needs for your custom Rig

We also have a range of larger P.A.?s for hire complete with lighting . . .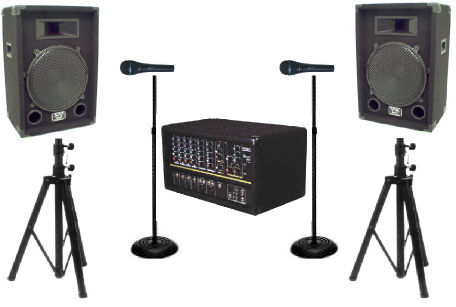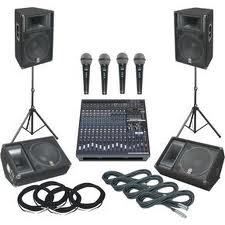 Cash n Carry Systems: We call them "Drive Packs"
Drive Pack 1: See Below: Portable PA - Mini Systems

Drive Pack 2: 800 watt 12 Channel Powered mixer, 2 boxes (12" woofer) on stands & 3 mics. Only $150 per day
Drive Pack 3: 2000 watt active FOH, 16 chan mixer, 2 boxes (12" woofer)* on stands & 5 mics. From $280 per day
* Add $80 per day for 15" woofer. (HK LNR5-115XA, Active FOH Box, 1000w RMS / 15" 2-way)