News
Wednesday, November 12, 2014
I have been coming to Stagedoor for eight years. In that time I have rehearsed, auditioned and released three albums, all recorded at Stagedoor. The thing that stands out is the knowledge, professionalism and genuine friendliness. Kayo knows the facility back to front, he has worked tirelessly to ensure the rehearsal spaces are state of art. That is why so many recording artists still choose to rehearse there.
After recording three albums, I can say only this, the work ethic, understanding of what artists want and the level of ear training with these guys is second to none. They work efficiently, with great generosity and plenty of helpful advice. Richard, the chief engineer is also a nice guy. So no ego from the guy who gets paid to push buttons trying to tell the artist, they know more about Music than the person creating it.
I look forward to recording many more albums at Stagedoor................
Danny
Monday, August 25, 2014
Hey Stagedoor,
Thanks for a great rehearsal yesterday. We will definitely be making yours our regular place to practice!
Speak soon,
Ginkinta
ginkinta@hotmail.com
www.facebook.com/ginkinta
Posted - Tuesday 5th August 2014

What an amazing show this will be. Sounds phenomenal.

Posted - Tuesday 31st July 2014
Super show!!

Posted - Wednesday 30th July 2014
Looking for PAID GIGS?
Stage Door has a new special association with a local venue promoter offering spots on Thursday nights for PAID GIGS in Sydney. Genres can be-alternative, indie, rock and hip hop/rap. For all Stage Door clients, we would be thrilled to put you in touch with this new energetic promoter for an opportunity for you to strut your stuff. Contact us NOW! CLICK HERE
First gig starts 11th September. We look forward to seeing you on stage soon. Cheers
Wednesday, July 23, 2014
Dear Shaughan,
I'd like to add my sincere appreciation of the outstanding professional service we received from Stage Door recently.
Thanks to you and all the staff there! Steve and everyone I encountered were helpful and efficient in every way.
Sincerely yours, Pamela
Wednesday, July 16, 2014
Hi Shaughan,

I just wanted to give you some feedback on our session the other day.
We had a really enjoyable time at Stage Door, and I think we were all put at ease by the professional yet relaxed attitude of everyone we encountered.
Steve was a pleasure to work with – friendly, patient and efficient, and we were very happy with the results.
I thought of Stage Door for this project because I did some recording there a number of years ago, and I'm pleased to say it was just as good an experience on this occasion.

Best wishes, David
Posted - Tuesday 15th July 2014
Stage Door is proud to announce our involvement in the....
STRUT @ THE STAG Band Comp. Get down and check it out or get involved. We look forward to seeing you there.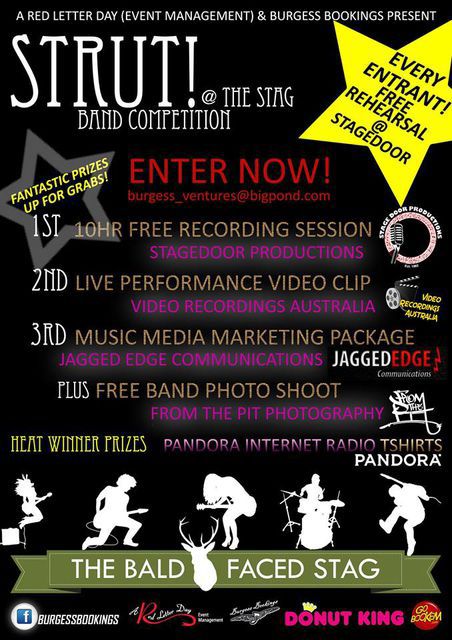 Posted - Tuesday 27th May 2014
Two nights of Rock & Roll fun with CHOIRBOYS at The Bridge Hotel, Rozelle

June 6th and 7th, 2014

Tickets: $35 through Ticketek, moshtix or at the door
Ticketek.com.au Moshtix.com.au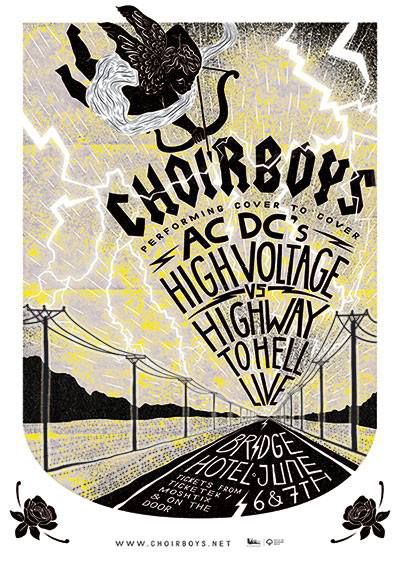 Posted - Monday 14th April 2014
Jo is one of our All-Time Favourites. Support a true local.
We look forward to seeing you there. :)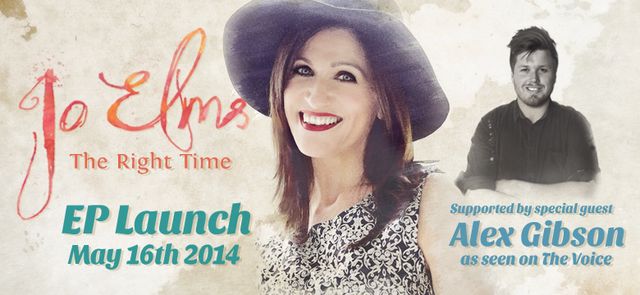 Friday, November 29, 2013
Hi Shaun,
I just wanted to thank you for your kind hospitality today and the use of your facilities.
I would also thank you for Richard's assistance. It might all be part of the service however, the recordings sound great, his attention to detail, efficiency and general manner were exceptional.
Thanks again.
Nic
Posted - Tuesday 15th October 2013
KIM WILDE & NIK KERSHAW
We have Kim Wilde & Nik Kershaw in this week and it's sounding amazing. Definitely worth checking out, not to be missed. :)

http://www.tombowler.com.au/kim-wild-nik-kershaw/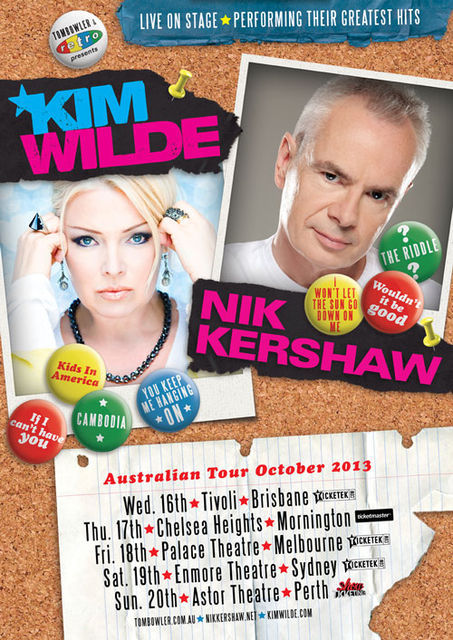 Posted - Thursday, September 26, 2013
The absolutely gorgeous and super talented Jess Mauboy and Band in today. Check the NRL Footy Show tonight for something extra special. Jess Rocking it like you've never seen. GO JESS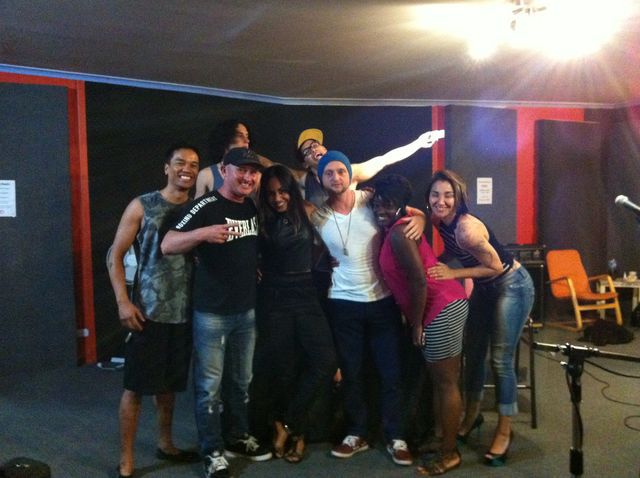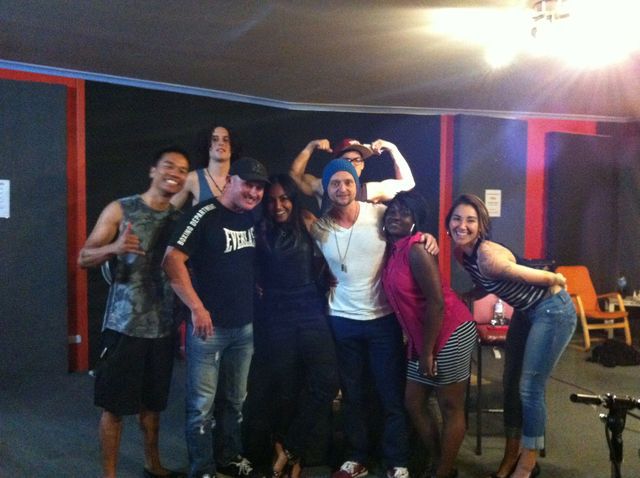 Thursday, July 18, 2013
Ziggy @ The Door. We loved it. Put it on your "To Do" list.

http://au.tv.yahoo.com/video/watch/18046824/ziggy-stardust-revival/
Thursday, July 11, 2013 - ZIGGY Rocked Da House

http://www.sydneyoperahouse.com/whatson/ziggy_2013.aspx
Tuesday, July 09, 2013
"Hello
Has anybody told you that your studio is the best in the world? I am sure they have, but it is!"
Lauren Allison (Titanium 22)
Tuesday, July 02, 2013 9:00 AM
We launched our new live room today. Yes, we now have 2. Twice the size of our other live room. Tracking has become even more efficient and enjoyable. :)
Friday, June 07, 2013 10:50 AM
"Hi K.O.
Peter Hutley here. Just wanted to say what a fantastic job Richard did last weekend on our recordings. We were very impressed with the quality and enthusiasm that Richard (and Danny) brought to the whole proceedings.

If you're looking for endorsements for your new recording facility we are big fans and would be happy for you to say so (I know it's not Cold Chisel, but hey, an endorsement's an endorsement).
Thanks again.

Cheers,
Peter"
Tuesday 11th June 2013
Welcome to our new website. It's early days yet but stay tuned for some very informative and interesting updates.
Oh and we'll be uploading lots of pics of all our clients during their time spent with us, some you won't know but some you definitely will. :)
June 2013
Click here to see Drum Media Magazine's engineer profile review on Richard "Dick" Smith.
May 2013
Click here to see Drum Media Magazine's recording studio review on Stage Door. (Once open scroll to bottom of page)
Previous advert click here